We are  watch modder that based in Malaysia.

Your watch should be 
as unique as you
Quality Guaranteed, Shipping Worldwide
Special Series of CasiOak Collection:
#Solar Brilliance   #Earthly Splendor   #Lunar Grace 
" We are not modifying the watch,
We are adding value on your wrist. "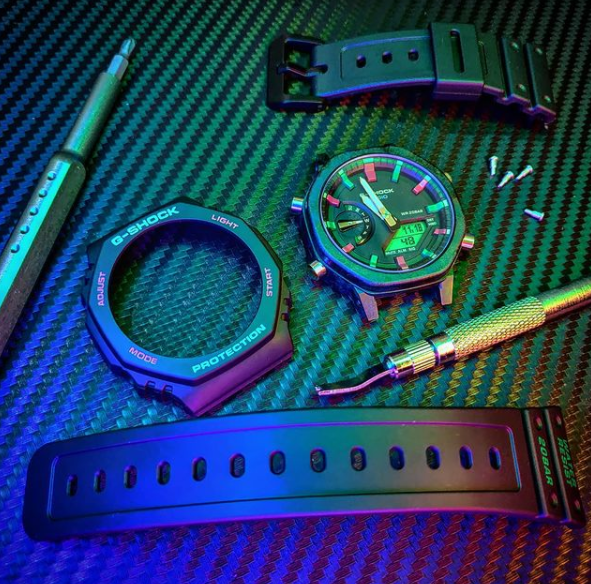 Until today we had completed more than
sets of

Custom Gshock Watches for
our customers around the world.
And we are still counting and standing for the work.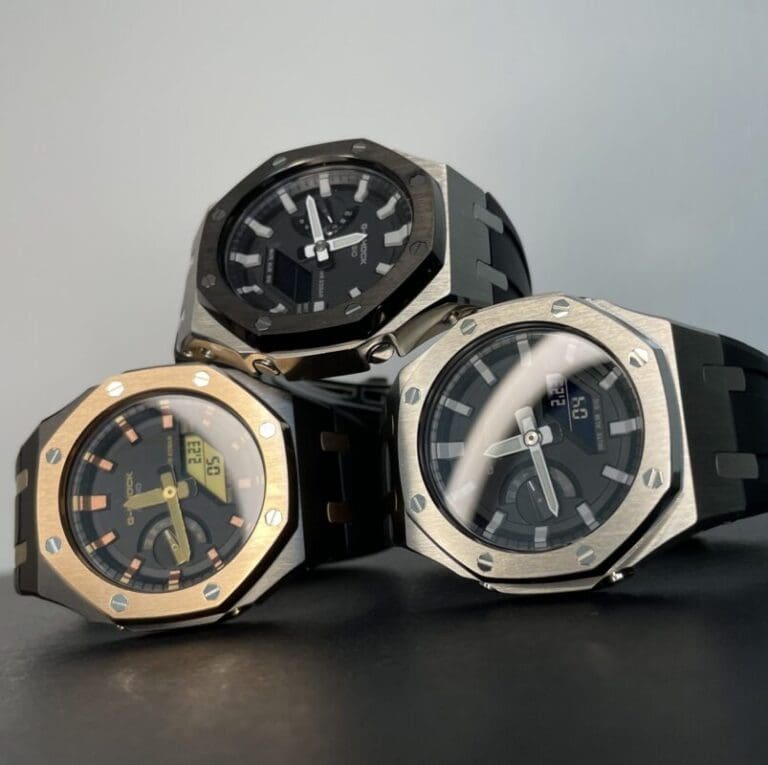 At this moment, we have 5 main collections in CasiOak series, which are Prime, Armour, Element, Lite and Lavish.
In the year of 2022, we had introduced two series which are CasiNaut and CasiOrlinski. Two of these are also based on Casio G-shock GA2100 models.
In the year of 2023, we launched out new design series for CasiOak, which is Offshore series. 
It comes with special curvature design, both FKM straps and stainless steel straps are also available.
Hence our customers have more choices for their custom Casio G-shock 2100 watch.
Get Your Custom Watch Now!
Latest Custom : CasiOak, CasiNaut, CasiOrlinski
Interested with our customized watches?
But why is it called CasiOak?
Is it from Casio?
Is it Original?
We could not make a better smart watch. But we can upgrade your smartwatch to a REAL watch.